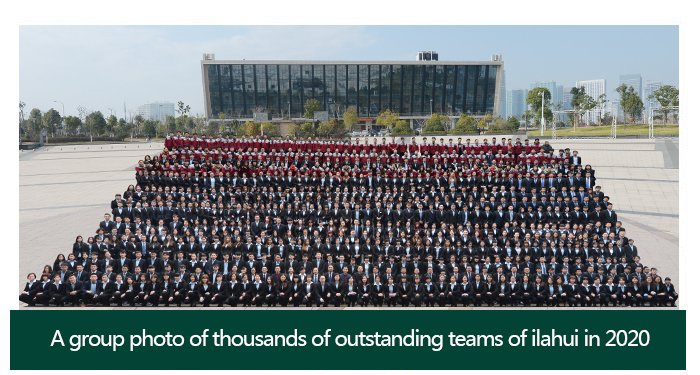 ABOUT US
Ilahui is the excellent brand of "fast fashion leisure life", operated by the original team of The Cosmo Lover Workshop underwear chain. Our company funding team aims to the operating philosophy of "serve the public, make more people to enjoy life", determined to go to globe.
Ilahui adheres to the special style of free, natural, fresh, well-designed" and the brand proposition of simplicity, quality, design, and takes the fast fashion leisure merchandise chain brand as the core. Adopt global creative fast fashion life business practice to become popular among customers for the quick supply chain management of updating products every week.
Ilahui aims to the brand spirit of "customer's demand", devoted to providing fashionable lifestyle. Ilahui is simple and natural, excellent quality, and tightly following fashion trend. The price is mostly from 10 to 100 CNY, deeply welcomed by major target customers such as petty bourgeoisies, students, white collar from 18 to 35 years old.
In 2015, the brand promotion center was founded in theChinabiggest commodity city, China Yiwu, pushed ilahui's layout in domestic market. Devoted to let every domestic customer experience the fashion living way of "enjoy wonderful life", the company set subsequently flagship stores in Guangzhou, Jiangsu, Hangzhou, Chongqing and Hunan etc, to make ilahui go into thousands of domestic households, keeping a foothold in China, and going into the globe, and become the first one of fashion leisure life brand.